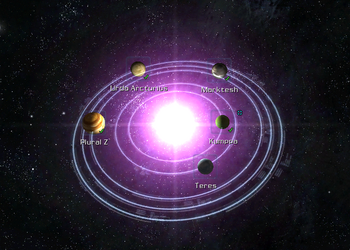 Prospero is a
Terran System
with five planets. The system status is "Risky".
The system can be reached by Jumpgates from the Union and Vulpes systems.
The alcoholic beverage Prospero Flip is sold here.
Pages in category "Prospero"
Ad blocker interference detected!
Wikia is a free-to-use site that makes money from advertising. We have a modified experience for viewers using ad blockers

Wikia is not accessible if you've made further modifications. Remove the custom ad blocker rule(s) and the page will load as expected.