Hey

<insert name here>

,

don't let this article be the next

fancy leather jacket

! Help the Galaxy on Fire Wiki by

expanding

this

stub

. You could add a few photos or simply give more information on the page or topic.
Hamina

Tech Level

8

System

Faction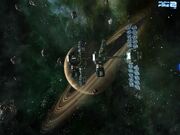 Description
Edit
Hamina is the second of five planets in the Nivelian Nesla system. The Station in its orbit is tech level 8.
Special Features
Edit
There is a Pirate Outpost located near this station. Destroy it and you get $20,000, and some cargo you can beam onto the ship.
Ad blocker interference detected!
Wikia is a free-to-use site that makes money from advertising. We have a modified experience for viewers using ad blockers

Wikia is not accessible if you've made further modifications. Remove the custom ad blocker rule(s) and the page will load as expected.