This is update v1.1.5 to GOF2 HD.
The "Easy" difficulty has been removed, and anyone who was on easy was automatically set to "Normal" difficulty.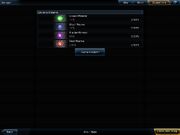 New Features and Bug Fixes
Edit
Ad blocker interference detected!
Wikia is a free-to-use site that makes money from advertising. We have a modified experience for viewers using ad blockers

Wikia is not accessible if you've made further modifications. Remove the custom ad blocker rule(s) and the page will load as expected.